A Winter Micro Wedding on a Sandbar on Exuma
Tesia and Tyson's winter Exuma Outpost Bahamas wedding turned out precisely the way they envisioned it. Tesia, originally from the Bahamas, envisioned an intimate, relaxed celebration at a luxury villa more than a wedding with her Bahamian family.
Both residents of Vancouver, Canada, Tesia, a dentist, and Tyson, a network analyst with two little children, lead busy lives. But, they did have time to uncover a luxury Bahamas villa, The Exuma Outpost, to host immediate family members and their wedding. The villa's owner recommended Chic Bahamas Weddings to the couple. We connected, and the rest was history.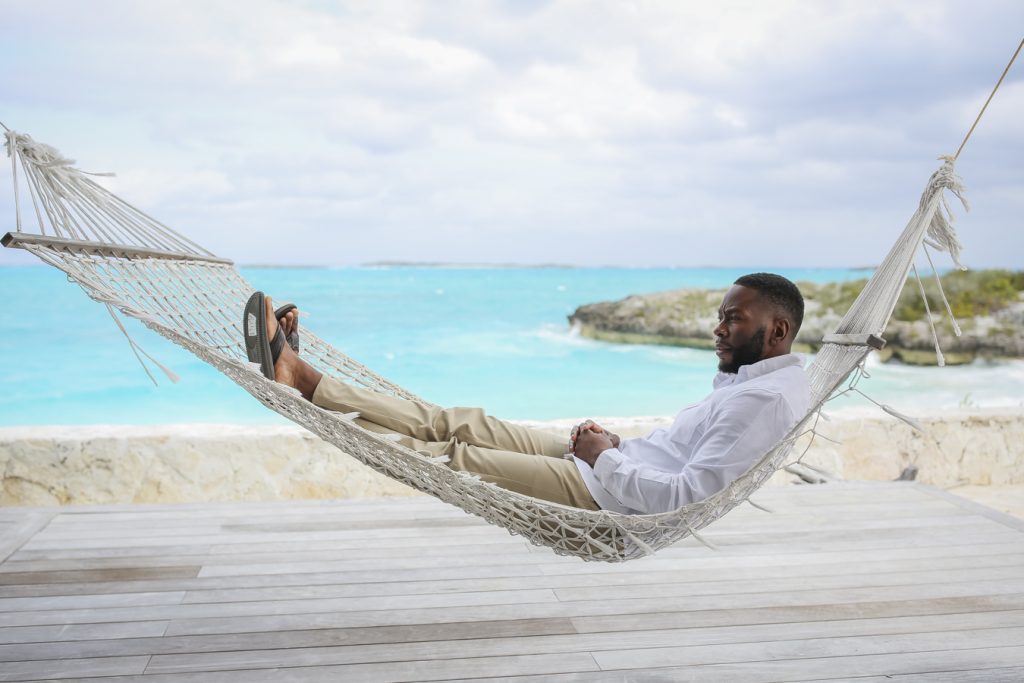 Exuma Outpost Bahamas Wedding: The Ceremony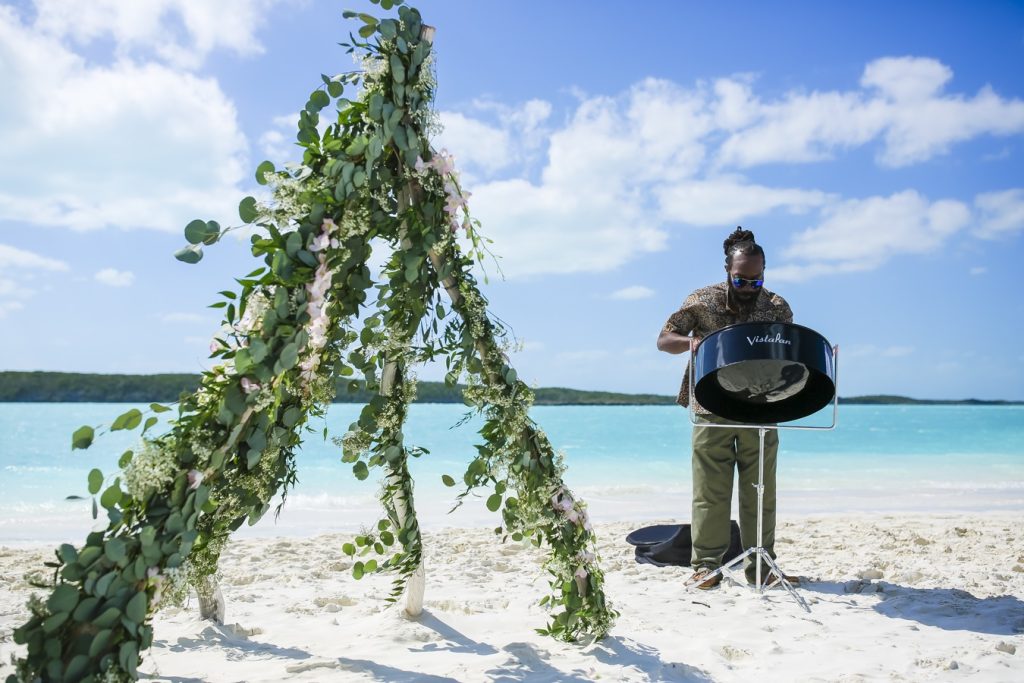 Most important to Tesia and Tyson was a sandbar wedding. As always, our goal was to deliver a sandbar wedding. On the wedding day, winds were strong, which presents a challenge for setup. I corroborated with the bride and groom, and they both agreed that we should proceed. Family members from Exuma, Nassau, Bimini, and Canada were delighted. They gathered at the marina. Ferry boats transported guests to Moriah Cay Sandbar for the late morning ceremony.
Artist Michael Hoyte entertained guests during the prelude with delightful strains of steel pan music. Ivan Ferguson conducted a civil ceremony.
The Reception
Back at The Exuma Outpost, family members gathered and played games and music as they relaxed until the evening reception. Reception time arrived. More guests arrived; the party began! An outdoor buffet with outdoor dining overlooking the turquoise sea followed.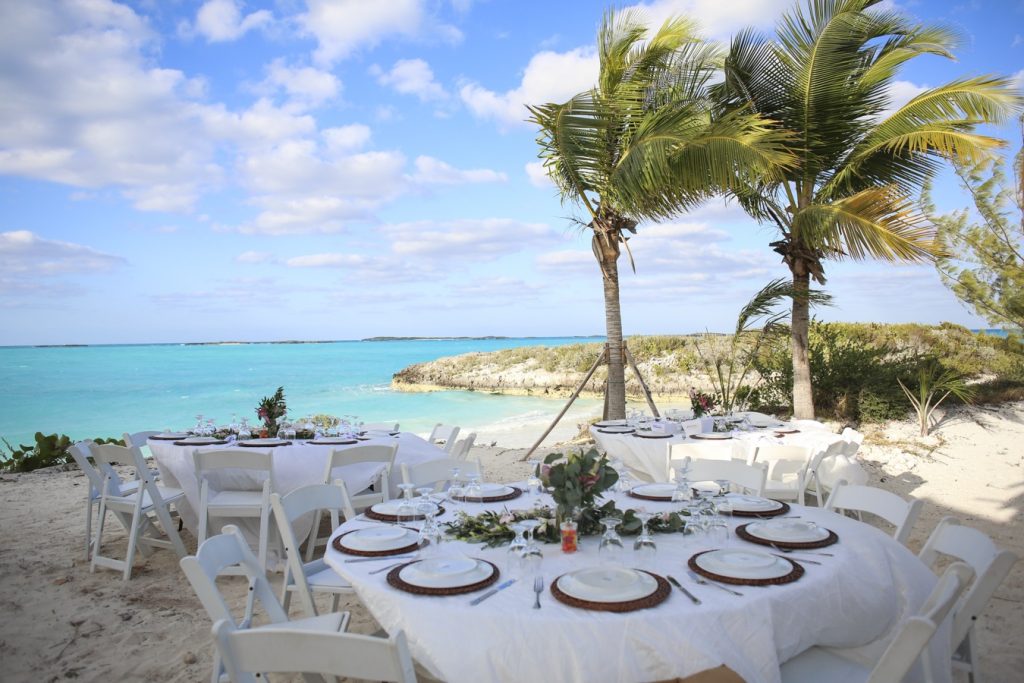 Finally, in her Bahamas wedding review, Tesia wrote: "Marva and her team managed to take all of the stress out of planning a dream wedding. She was professional, organized, and brought wonderfully positive energy to the entire production. With very little input from us, Marva managed to create an event that was exactly what we'd hoped it would be. Long-distance planning requires a lot of blind faith – we put our trust in Marva and we are so thankful we did! Words cannot express how grateful we are to Chic Bahamas Weddings for their hard work and commitment towards creating an unforgettable experience."
Curious about other Exuma weddings? See Jennifer and Andrew's intimate Exuma wedding and Capel and Ross' Great Exuma wedding. We'd love to help you plan your micro or macro wedding. Contact us today to start planning!