Bahamas Beach Weddings: Tips for the Perfect Experience
A Bahamas beach wedding is no ordinary event. Above all, it combines all the forces of nature – from sunshine and gentle breezes to crashing waves – to bless the happy couple.
As a seasoned event planner, Marva Munroe has been spreading joy to Bahamas destination wedding couples for more than two decades. Planning a beach wedding in the Bahamas is not just a task. Marva pours her heart and soul into delivering a day filled with magic and memories. Along with her supremely talented team of professionals at Chic Bahamas Weddings, Marva oversees every detail – no matter how large or small – to make couples' fairytales come true. A beach wedding in the Bahamas is special.
Bahamas Beach Wedding Planning Tips
Consider The Beach Environment
When planning a Bahamas beach wedding, many factors come into play:
The time of day
Tide conditions – whether it's high or low tide so as to avoid tide washing away set-up
The expanse of beach – we love a wide expanse of flat sand/beach
Hard as opposed to soft sand
Calm sand
Lighting
Non-windy conditions
Specifically, the Chic Bahamas Weddings team is adept at handling all of the above and more. We're well prepared for your beach wedding. We ensure that the ceremony arch is set-up in firm sand and well beyond the high watermark to prevent water from washing it away. These and many other precautions are taken in order to produce a safe and happy event.
A Favorite Bahamas Beach Wedding Location – Exuma
Great Exuma beach weddings are stunning.  Picture glistening, gin clear turquoise waters with powdery white sand beaches, secluded, you and your guests as you say "I Do" just before sunset.  Exuma offers this and more. Turquoise Cay Boutique Hotel is the ideal spot to exchange your vows in a private, secluded setting on the hotel's beach or dock then move to The Deck for scrumptious passed hors d'oeuvres, custom gourmet three, four or five course dinner, dancing under the stars.
Real Beach Weddings in the Bahamas
If you're planning a destination wedding, it is essential to find a local wedding planner to guide you through the planning process from a distance. Bahamas wedding planner Marva and her team at Chic Bahamas Weddings and Events have built strong and successful partnerships with wedding vendors who are skilled professionals that provide top-notch services to our happy couples and their guests.
Bride's Review
"Marva and her team at Chic Bahamas Weddings are absolutely A M A Z I N G!" says Taylor, a teacher, and Largo Florida bride. "Our rehearsal dinner/wedding day would not have been possible without her. She is an expert on everything Bahamas and makes the process such an easy and enjoyable one! If you're looking at any of the Bahamian islands for your wedding destination do yourself a favor and get in touch with Marva!"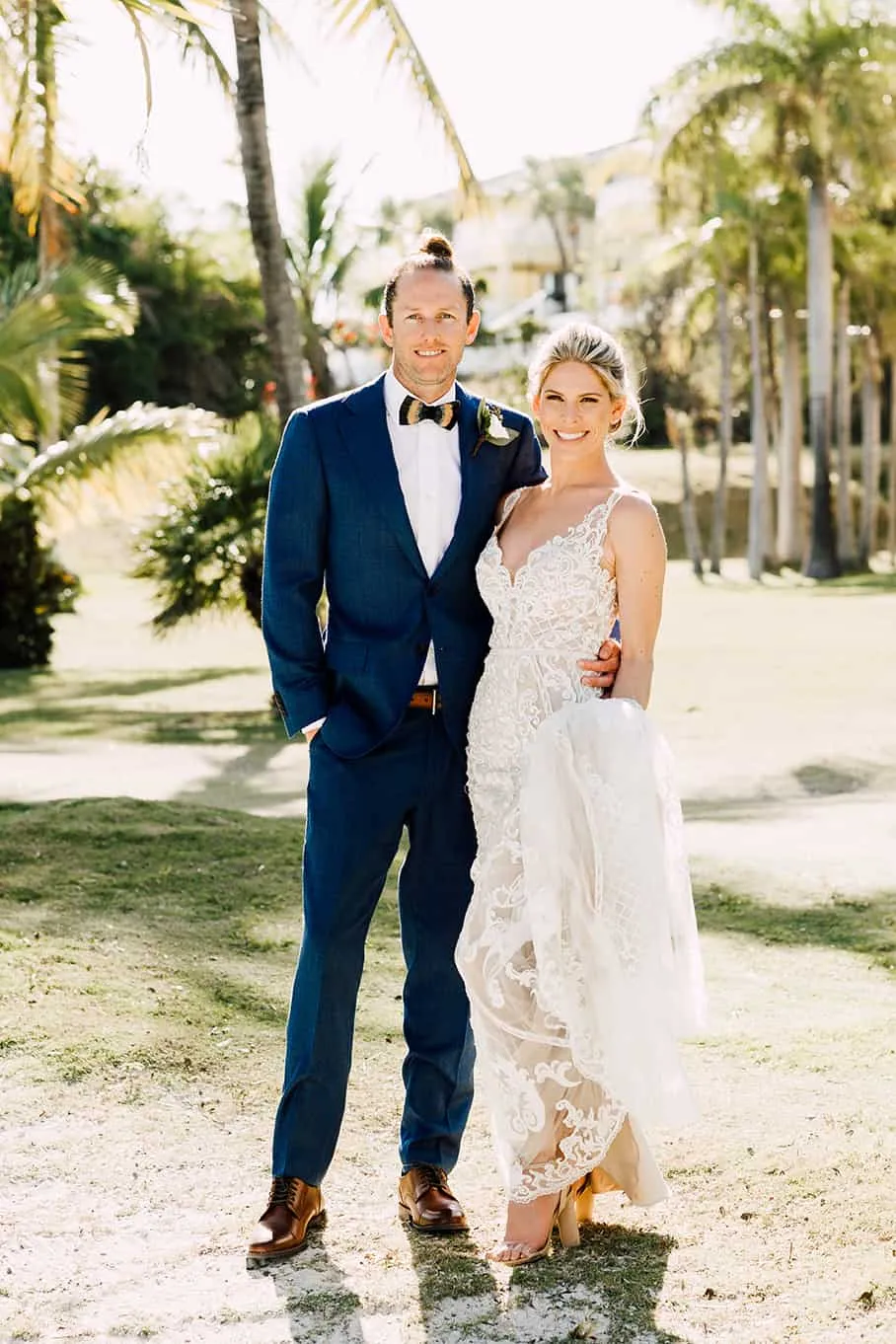 If you are considering an exotic and luxury Bahamas beach wedding, from two to 200 guests, Contact us today. We will help you to make your dreams come true – turning your vision into the best day of your life.