Erica & Dominick's Real Bahamas Garden Wedding
We share with you today Erica and Dominick's all-white Real Bahamas garden wedding. A frequent visitor to Nassau and guest of Atlantis, it was automatic that Erica's destination wedding also take place here. Erica spent many vacations at one of her favorite destinations, Paradise Island. Furthermore, she wanted to share her love for this place with family and friends.
While researching a Nassau destination wedding, Erica spotted The Ocean Club, a Four Seasons Resort, Paradise Island. That was it! No more research. The beauty of The Cloisters and Versailles Gardens immediately caught her fancy.
Fast forward, Erica and her Mom, Maria, traveled to Nassau for a pre-wedding site visit. July 2017. We met and did a site visit at The Ocean Club. Both Erica and her Mom fell in love with The Cloisters and Versailles Gardens Terrace East. Decision made!
Meanwhile, a wedding date of July 21, 2018, was set. Planning started for Erica and Dominick's destination wedding weekend. Erica's brother, a graphic artist, designed her wedding stationery suite. The bride chose an all-white color palette with bling.
Accordingly, over the year, we worked together to plan a fun three-day weekend.
Bahamas Destination Wedding Welcome, Garden Wedding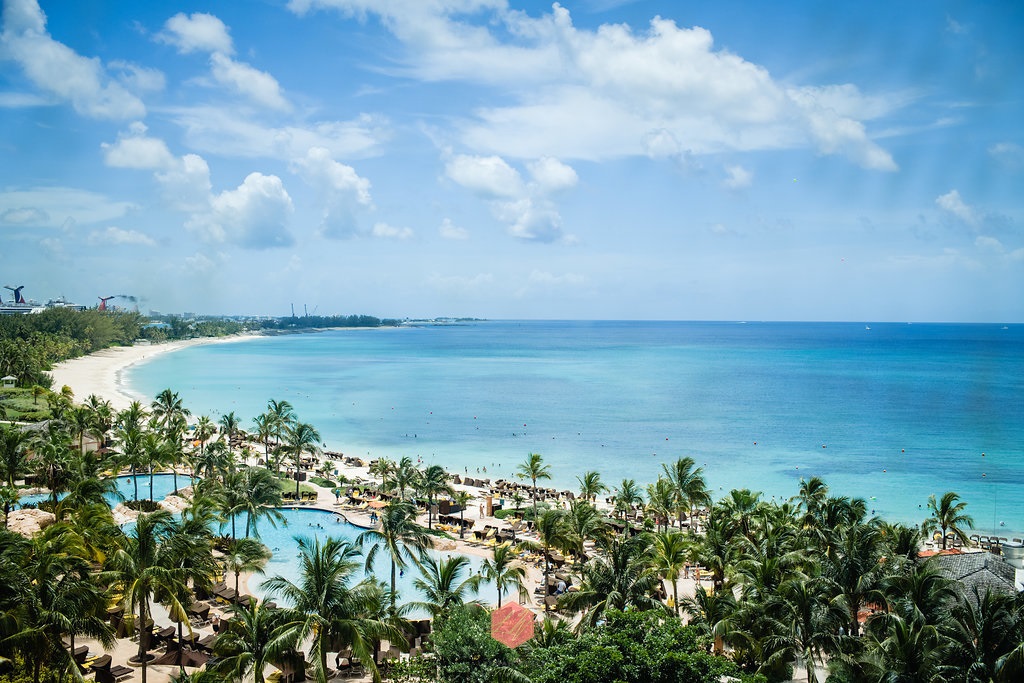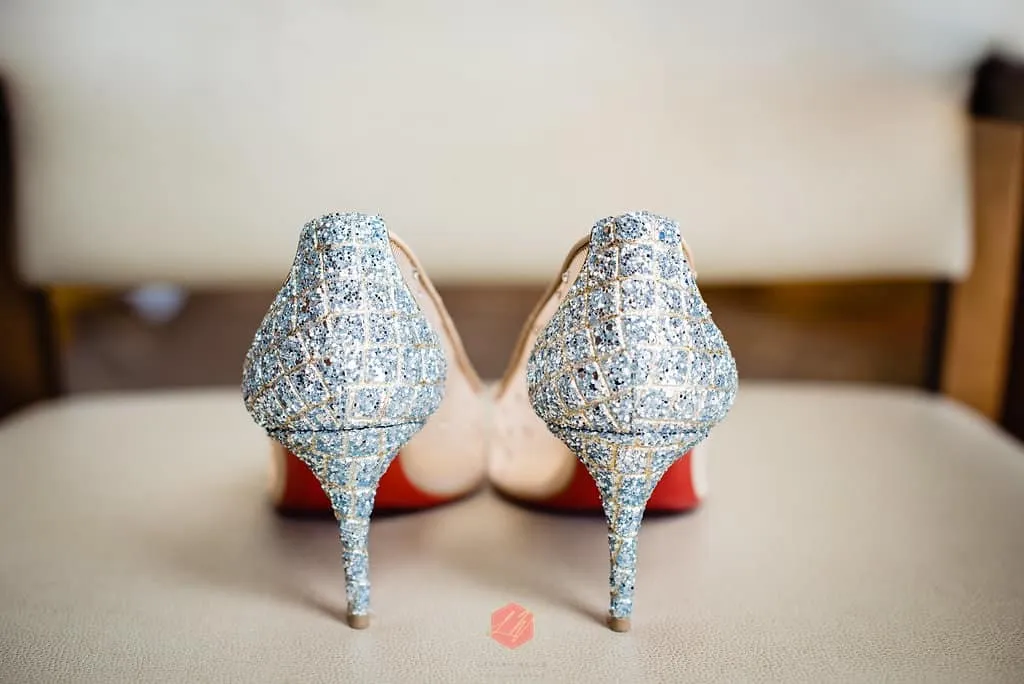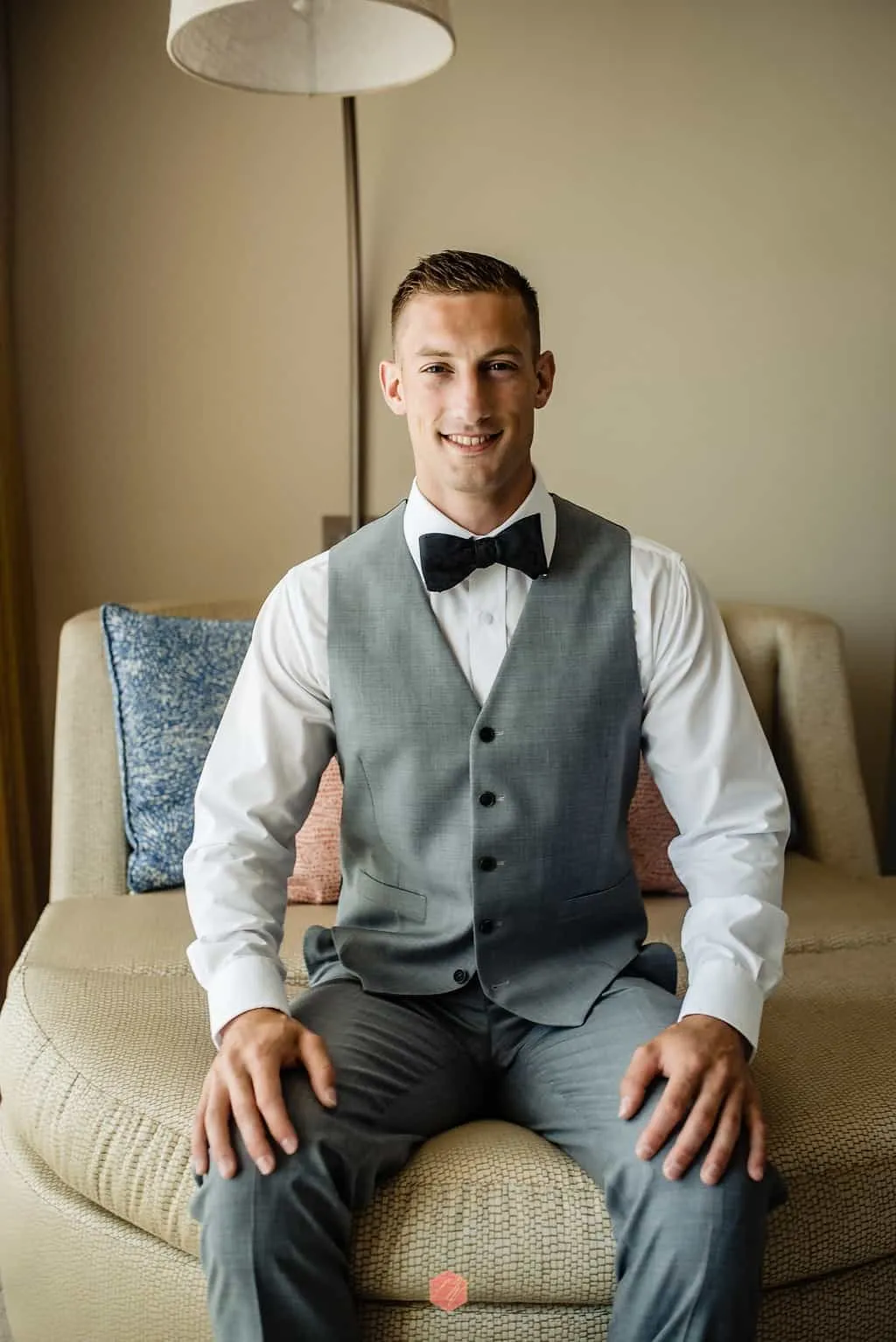 Guests made a vacation of the wedding stay and arrived well in advance of the weekend. Dominick's parents feted guests at a welcome dinner at Luciano's of Chicago.
In the meantime, Saturday, July 21, 2018, was filled with excitement and anticipation. Two high-school sweethearts would tie the knot and become one. Erica and Dominick exchanged vows before near 60 close family members and friends at a beautiful ceremony atop The Cloisters.
Real Bahamas Garden Wedding Reception
Guests enjoyed Champagne at The Cloisters Gardens. Then, they were on to Cocktail Hour at the Versailles Gardens Terrace.
Guests enjoyed an amazing four-course menu. A Junkanoo Rush kicked off dancing. Dancing followed well into the evening.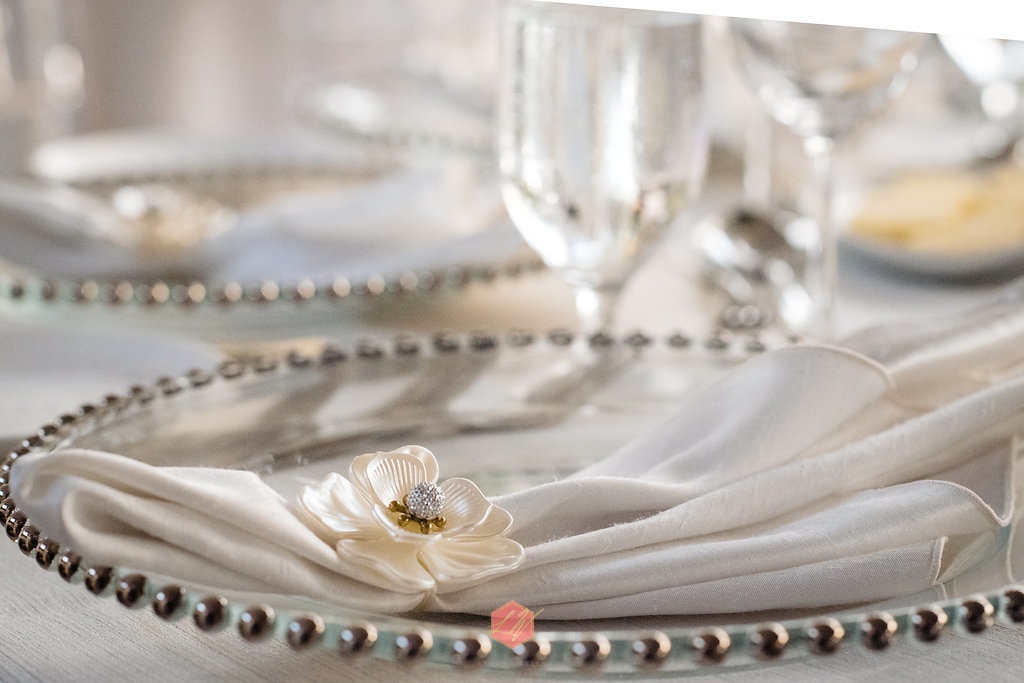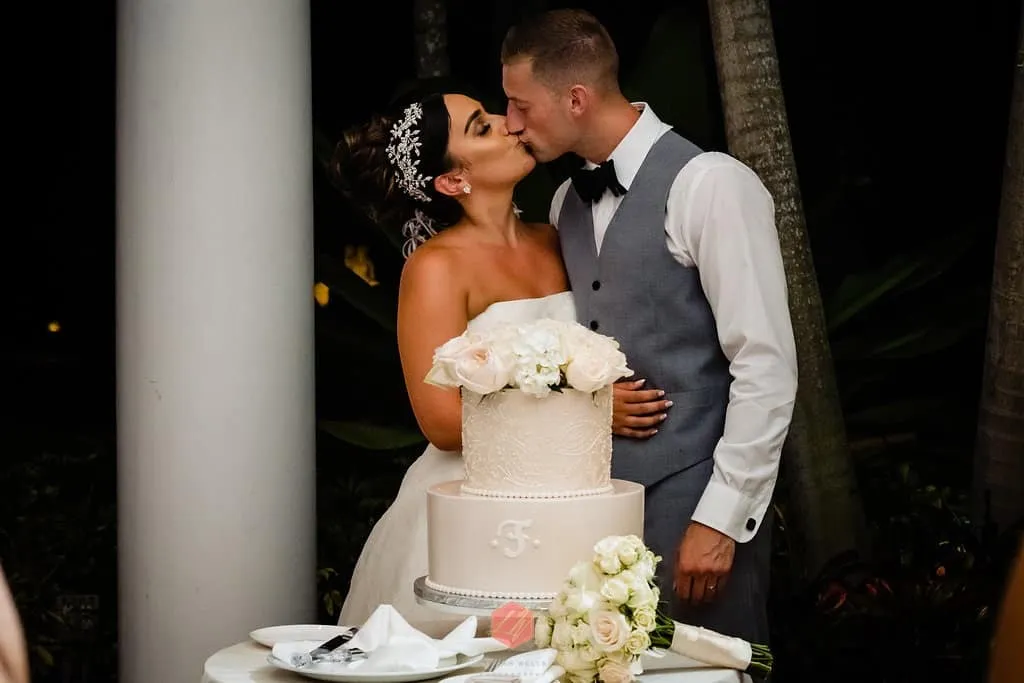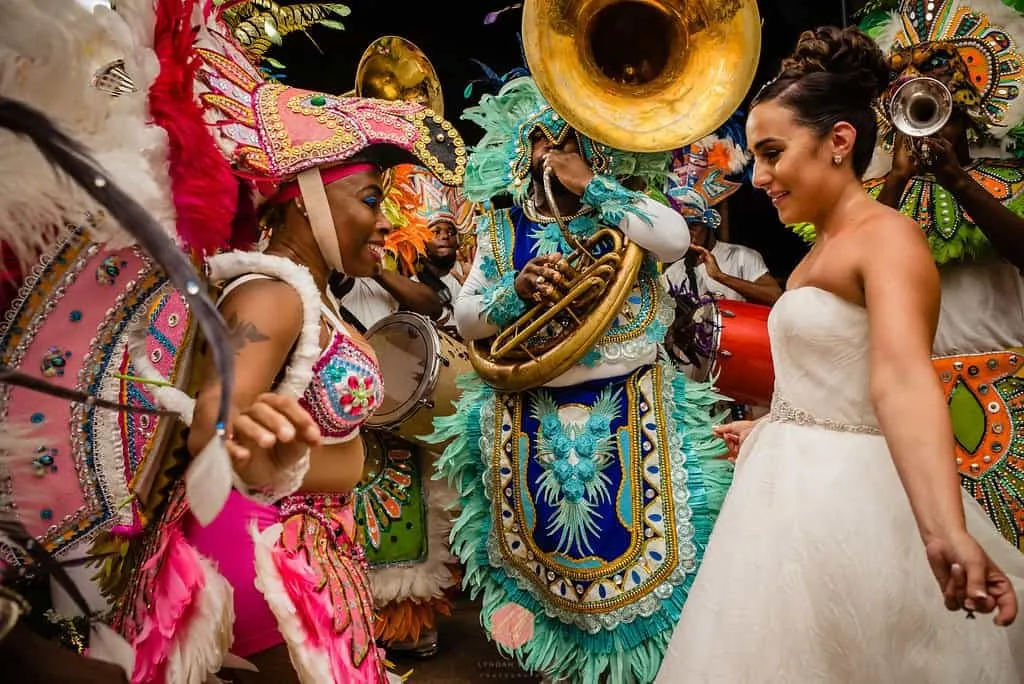 Chic Bahamas Weddings plans destination weddings throughout The Islands of The Bahamas. We'd love to help you plan your special day. We take care of everything so that you can relax and enjoy a beautiful experience. Contact us today to start planning your destination wedding!