An Island House Wedding in Nassau Bahamas
Couple: Meredith & Victor
A simply chic Nassau wedding with close friends and family at The Island House, a boutique hotel and event space is where we made wedding HQ. New Yorkers Meredith and Victor love to travel the world, so a destination wedding in the Bahamas seemed the perfect fit for these two jet setters, and we're so glad they chose us as their Bahamas wedding planners. Mario Nixon shot this sweet couple on their wedding day.
Pre-Wedding Site Visit – The Island House
Most important to Victor was a non-beach wedding. With this in mind, I made venue suggestions. The next course of action was a site visit to Nassau. We created a timeline for their visit and also reserved accommodations at Grand Hyatt Baha Mar for the couple's stay. I also organized the group block at The Hyatt to accommodate guests over the wedding weekend. I met the couple at the Hyatt and off we went to visit venues.
Upon arriving at The Island House, Victor smiled, his countenance changed. I immediately knew that this was the spot! The bride and groom confirmed that the loved The Island House. The garden was perfect for a ceremony. And, the garden Terrace was delightful for a reception under the stars.
Welcome Event – Luciano's
The next order of priority was to choose locations for a Welcome Event and post-wedding July 4th event venue. I recommended Luciano's for the Welcome Event. We visited Luciano's. They loved the outdoor Pavillion at Luciano's. overlooking Nassau Bay. Again, love at first sight!
Day-After Fun Spot – Frankie Gone Bananas
The final venue to scout was a local Day-After fun outdoor spot. My suggestion was Frankie Gone Bananas at Arawak Cay Fish Fry. Yet, another win! Meredith and Victor loved the vibe at Arawak Cay – colorful restaurants, authentic Bahamian cuisine, music. This was exactly what they envisioned as a post-wedding wind-down for guests.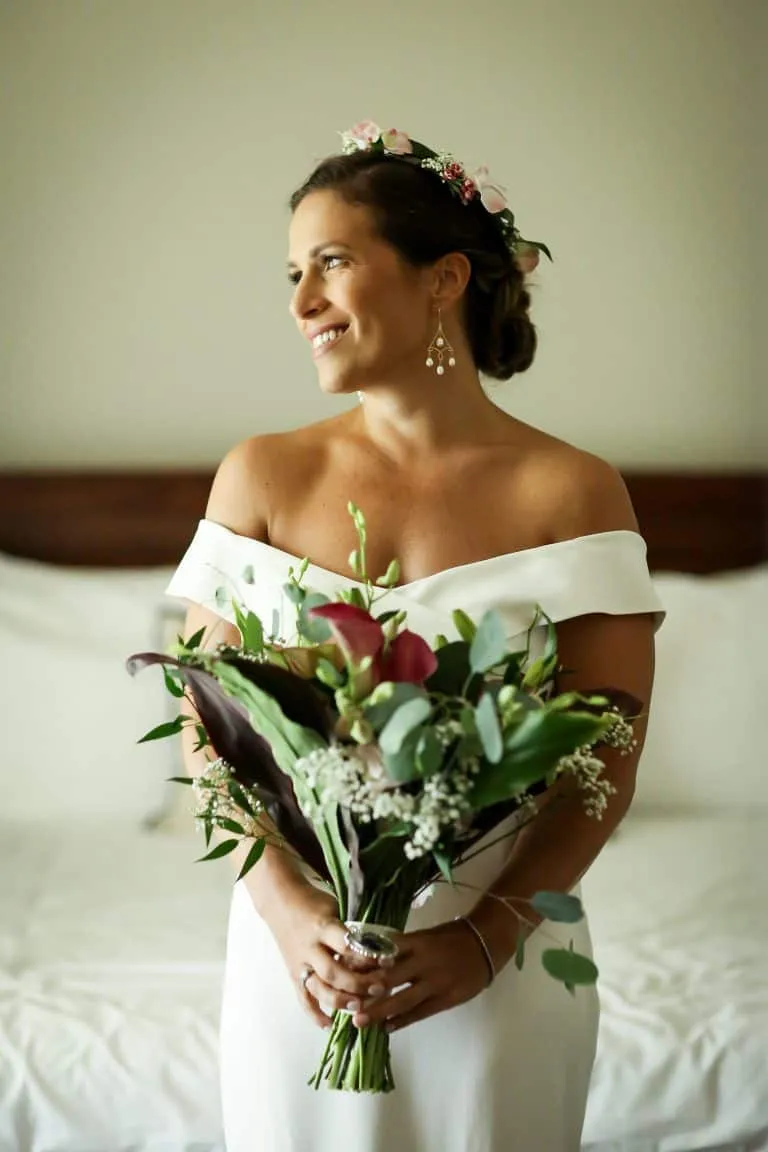 The Ceremony
An outdoor ceremony on the expansive events lawn at the Island House made this wedding a day to remember!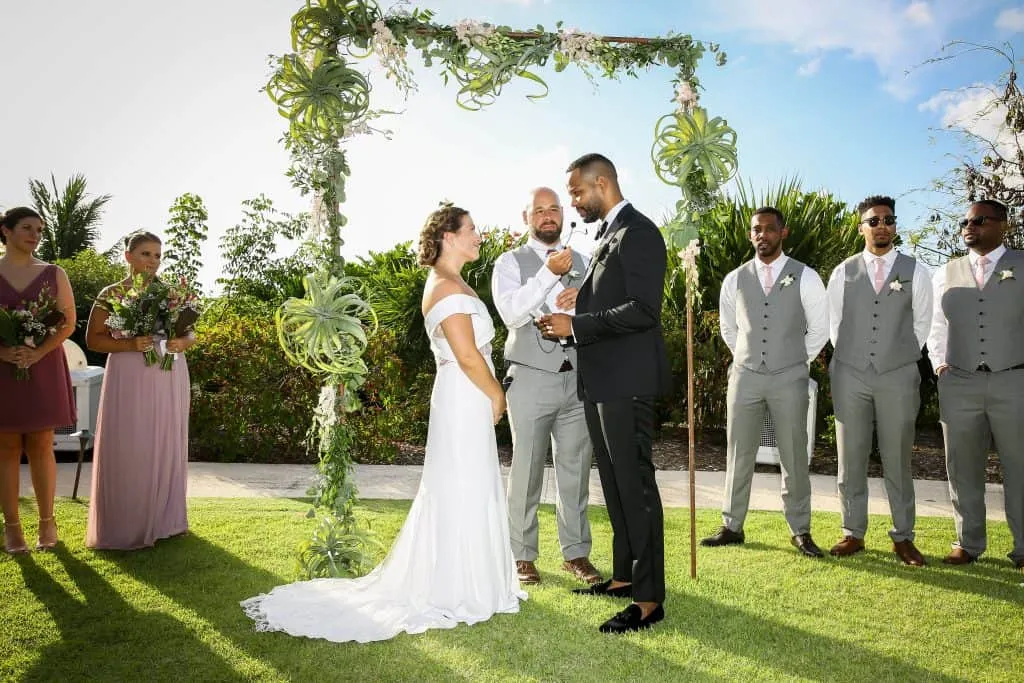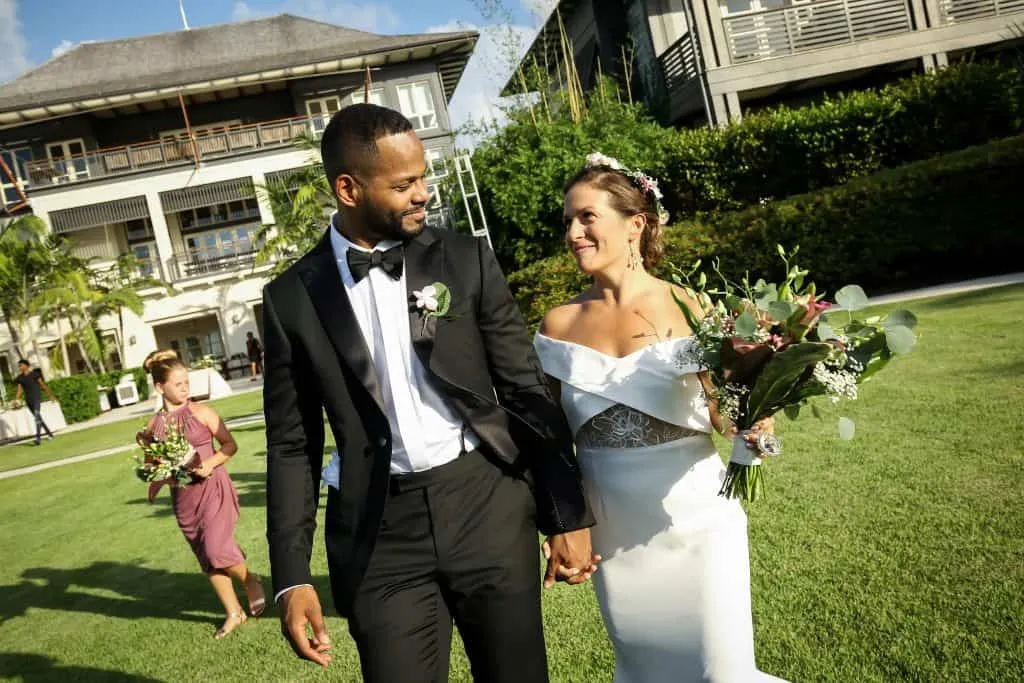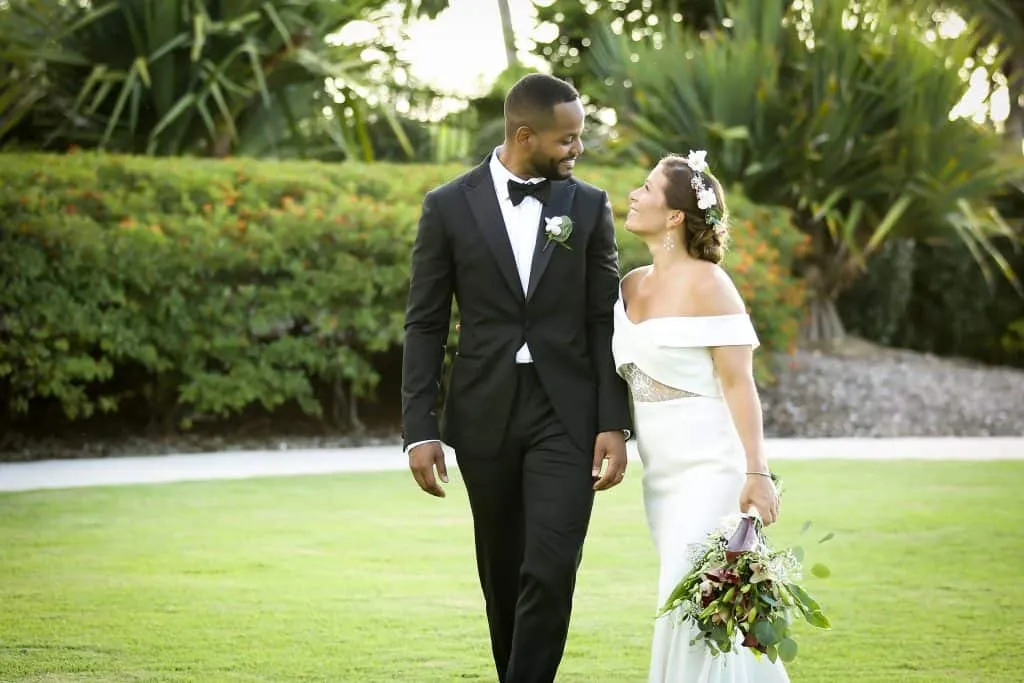 The Reception
An al fresco reception was momentarily interrupted as the skies opened up and it began to rain. But the couple and their guests embraced it and danced happily in the rain!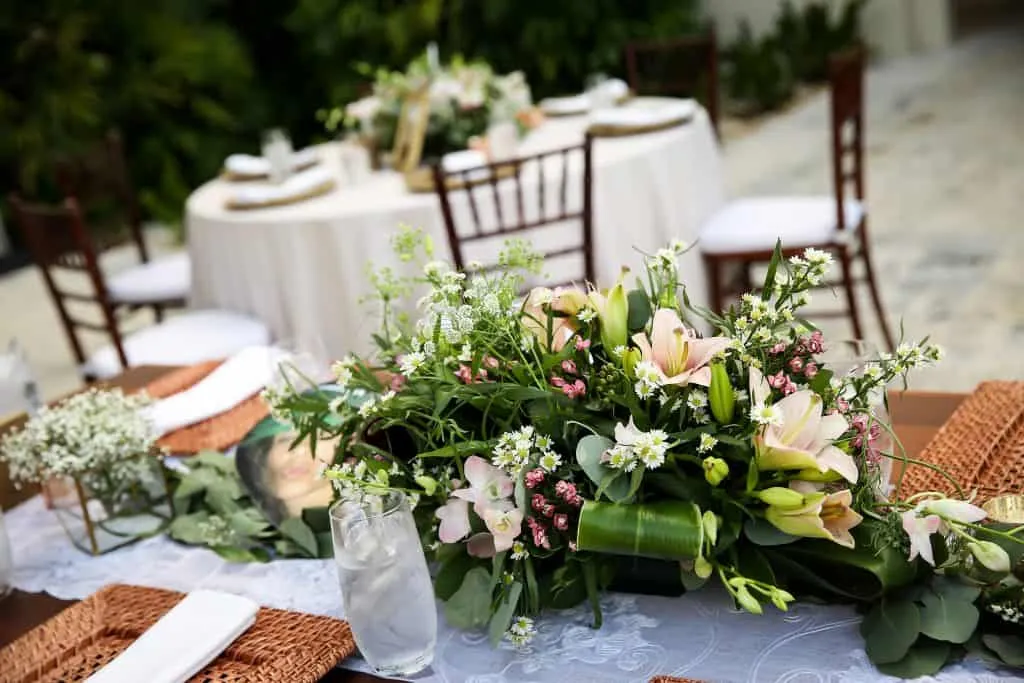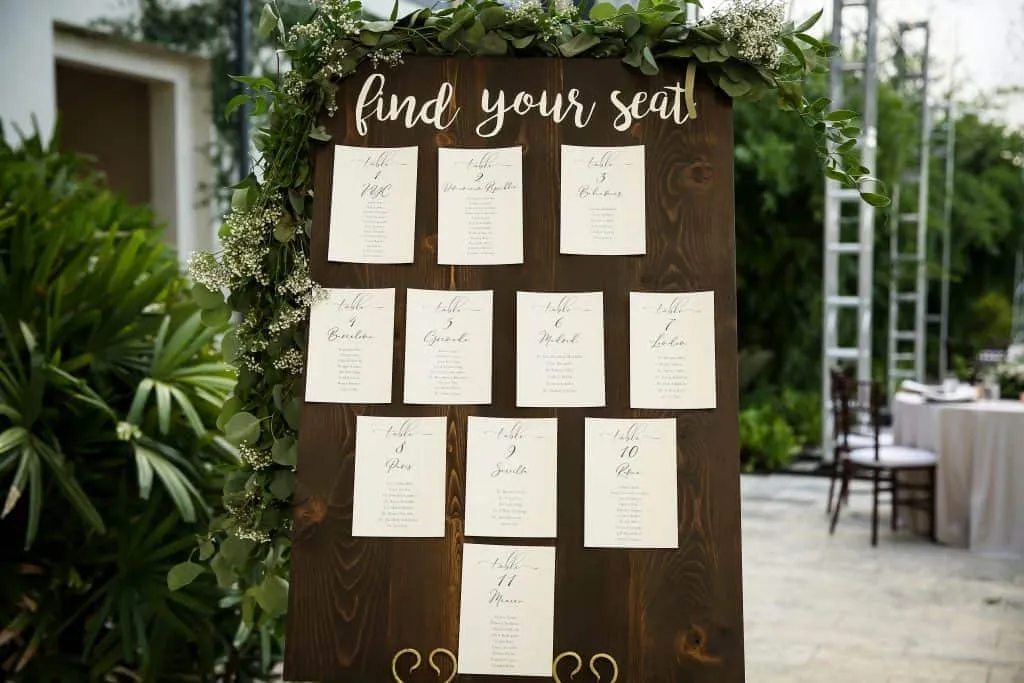 Does a simply chic Island House Nassau wedding sound like the perfect fit for your wedding day? Contact us to make it happen! Or view our We work with couples to plan and design their ideal destination wedding in the Bahamas. We'd love to hear from you!
Also check out our top picks for the best Bahamas wedding venues for more inspiration.