Little Exuma Luxury Villa Elopement
Couple: Jennifer & Andrew
Jennifer and Andrew wanted an intimate wedding. The Iowa couple's vision was a seaside Little Exuma luxury villa elopement with the closest family and friends. Once the venue was sorted out, we got to work!
Intimate Little Exuma Ceremony
The bride and groom rented out Blue Point Villa on Tropic of Cancer Beach for the luxury Little Exuma villa elopement ceremony and reception. This 5,000 sq. Ft. villa had all the neutral decor that fit with the details of the wedding and had the intimate feel of a private oasis. Perfect!
The outdoor ceremony featured an oval frame wedding arch anchored by rocks, shells, and floral elements. The visual impact was stunning!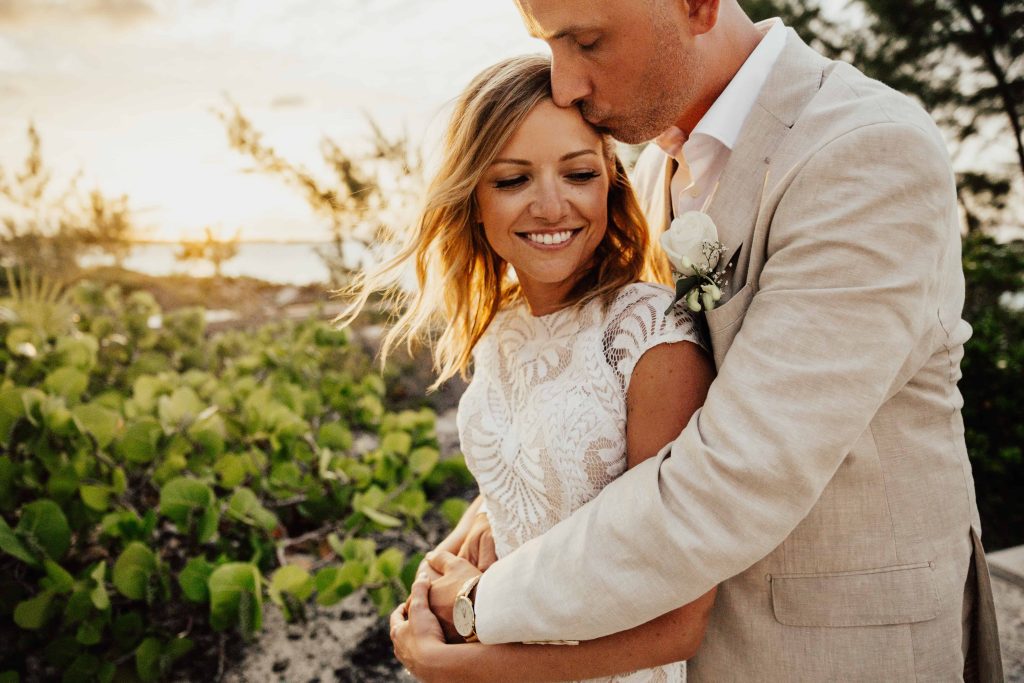 The Reception
A simple reception followed the intimate ceremony on the gorgeous deck of Blue Point Villa. Laid-back luxury at its best!
We wish Jenni and Andrew a lifetime of happiness! If you've got your heart set on a chic, unique wedding in the Bahamas – we're here to help! Contact us to make your dream a reality!