Fall: Rachelle & Phillip at Grand Isle Resort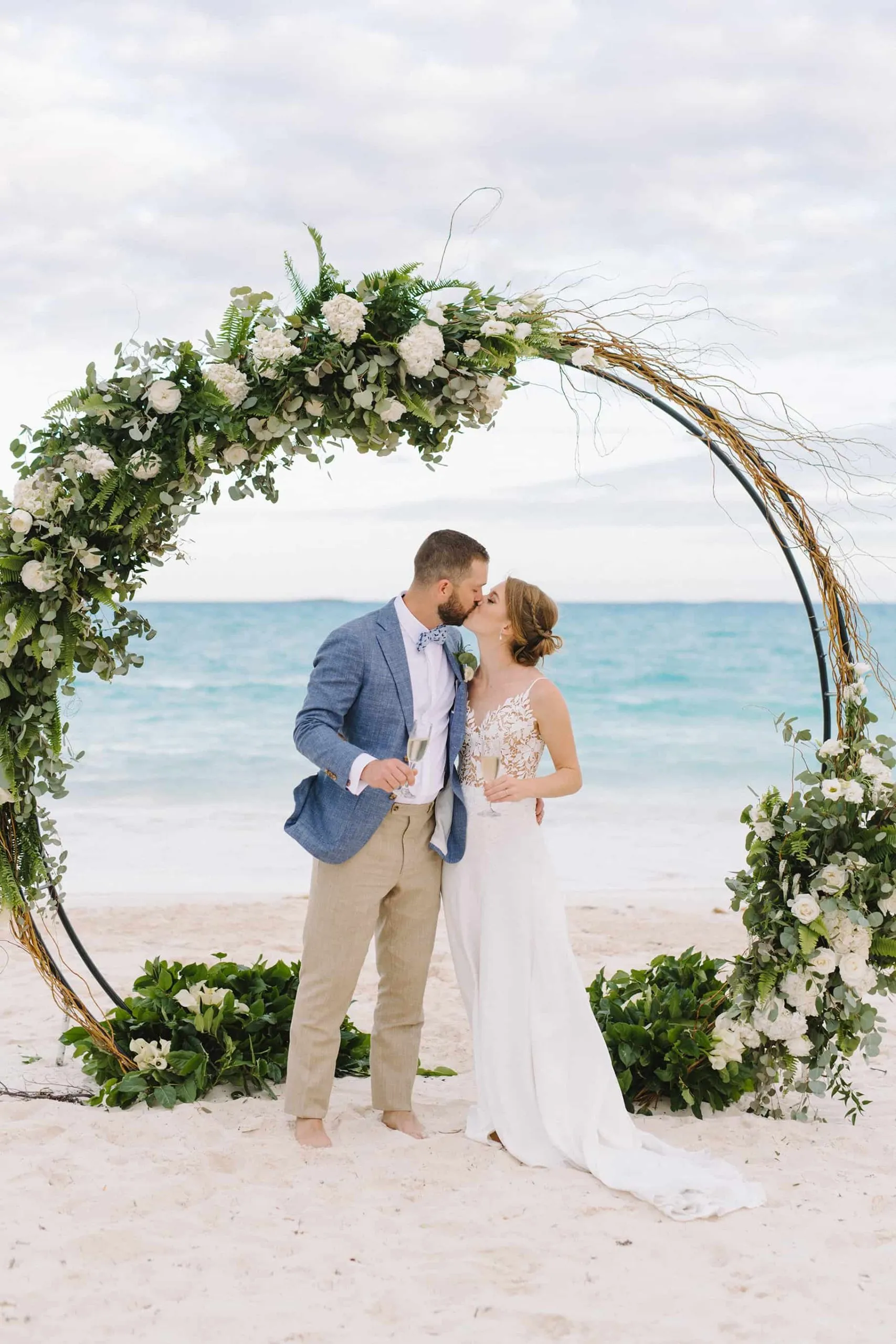 Couple: Rachelle & Phillip
Rachelle and Phillip came to us in search of a lovely Bahamas beach wedding venue in a warm climate. This Canadian couple wanted the chance to celebrate with family and friends on the beach in November. Clearly this was not going to be a possibility in the far North, so the couple settled on the island of Exuma, at Grand Isle Resort. We absolutely adore this property and have done numerous weddings here. (See here and here).
GETTING READY
THE CEREMONY
We transformed Emerald Bay Beach at 23 North into this luxury ceremony site. Located on the gorgeous Grand Isle Resort, this beach has seen its share of weddings, but this one was truly special!
THE RECEPTION
The couple hosted their reception at 23 North at Grand Isle Resort – a beautiful indoor/outdoor venue with lovely ocean views. The patio was transformed with lush florals, glass, and candlelight. Truly a sight to behold!
Our job is infinitely easier when we have lovely couples to work with, and Rachelle and Phillip were no exception. We are so thrilled these sweet snowbirds flew down from Canada to exchange vows in the Bahamas! If you reside in colder climes and have your heart set on a wedding in paradise, please get in touch!