A Simply Chic Nassau Wedding
Couple: Meredith & Victor
New Yorkers Meredith and Victor love to travel the world. A destination wedding in the Bahamas seemed the perfect fit for these two jet setters. A simply chic Nassau wedding with close friends and family at The Island House, a boutique hotel and event space is where we made wedding HQ. Mario Nixon shot this sweet couple on their wedding day.
The Ceremony
An outdoor ceremony on the expansive events lawn at the Island House made this wedding a day to remember!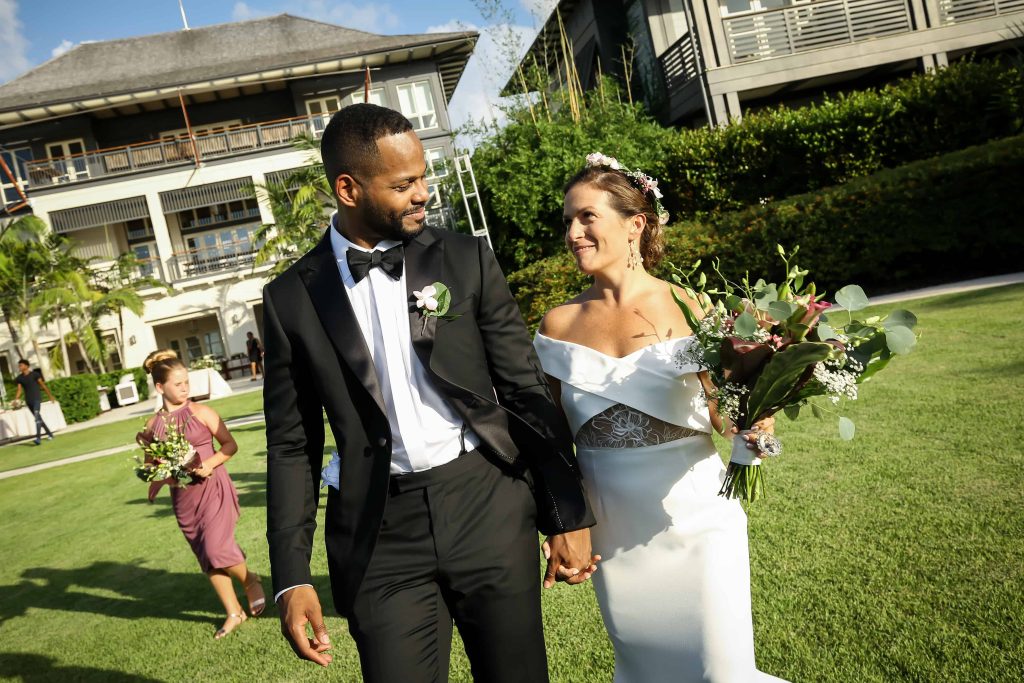 The Reception
An al fresco reception was momentarily interrupted as the skies opened up and it began to rain. But the couple and their guests embraced it and danced happily in the rain!
Does a simply chic Nassau wedding sound like the perfect fit for your wedding day? Contact us to make it happen! We work with couples of all stripes to plan and design their ideal destination wedding in the Bahamas. We'd love to hear from you!