The Most Beautiful and Perfect Spot!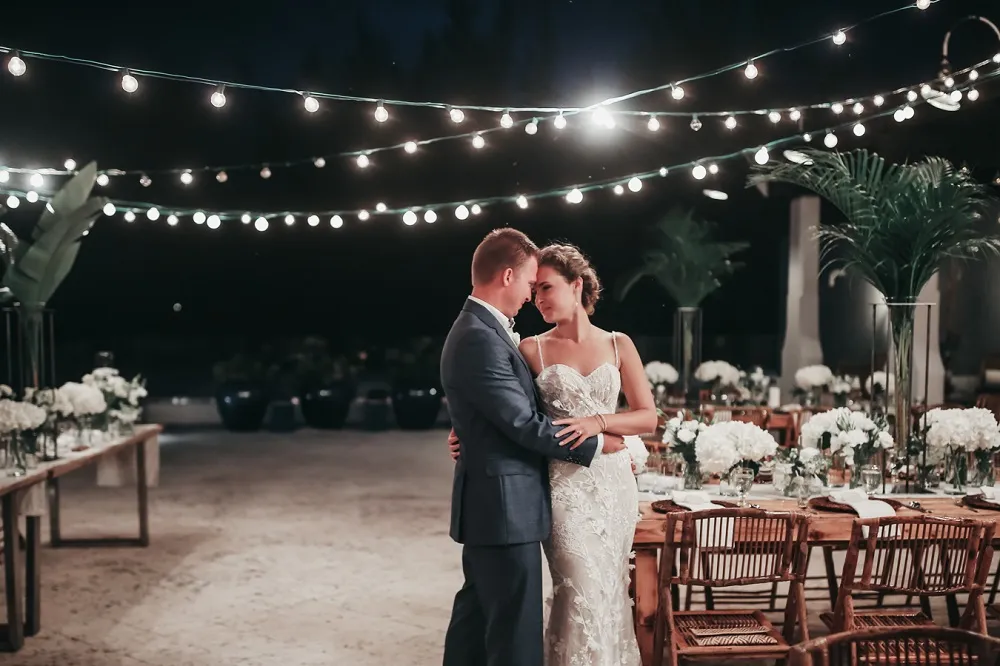 Couple: Oceanside Golf Course Tee Ceremony
"Our wedding venue was the most beautiful and perfect spot we could have ever asked for! So says the lovely Ashley of her recent Exuma. Ashley and Kevin's micro wedding was held at Grand Island Resort and Spa, Emerald Bay Great Exuma. "Growing up on the water has made the ocean a special place in our life. Both growing up in love with the ocean, what more could you ask for than having crystal clear water on such a special day. Out of all of the Bahamian islands we have been to, Georgetown, Exuma was the most beautiful and peaceful, from the land to the people. The locals on the island are so welcoming and some of the nicest people you could meet! Equally, the resort added to our sensational experience. We loved that our entire family could all be in one spot together with everything we could need"
.
What Guests Loved About Ashley & Kevin's Exuma Wedding Day
The Most Perfect and Beautiful Spot!
Ashley says her guests loved "absolutely everything about her wedding! From design to food to scenery all of our guests thoroughly enjoyed themselves. One of the biggest attractions was the Junkanoo, they really made the night come alive! Of course, the island itself made everyone feel relaxed and welcomed.
The Most Perfect Beautiful Spot: Wedding Ceremony and Reception Vibe
Describing the vibe she was going for her wedding, she said it was relaxed elegance was the focus for her and Kevin's wedding. Neutral and natural were the two words she found myself using more often than others! Simple yet striking. "I wanted to bring out our love for adventure by having a destination wedding," she added. "I liked the idea of having our guests enjoy a vacation but also be able to have everyone together in one spot to really create a weekend experience that focused on celebrating our love!" Adding a few local Bahamian details made it all the more special and very memorable for herself and her guests. She said she wanted to think of every detail ahead of time so the weekend was stress-free and everyone could only focus on enjoying themselves.