Unique & Meaningful Moments to Include in Your Wedding Day
Wedding days are naturally filled with meaningful moments that couples will cherish forever. But tying the knot in the beautiful Bahamas takes it to the next level.
With crystal-clear waters, breathtaking landscapes, and a tropical paradise atmosphere, the Bahamas offers myriad opportunities to make your wedding day unforgettable.
In this blog post, I'll explore some of the most unique and meaningful moments you can include on your wedding day in the Bahamas. Let's dive in!
Ceremonial Moments That Become Lasting Memories
A beach ceremony is a first and most apparent moment to include in your Bahamas wedding day. A beach ceremony epitomizes a tropical paradise wedding with soft white sand, beautiful blue waters, and breathtaking views.
Whether you exchange your vows in the morning, with the sun shining down on you, or at sunset, with the sky turning orange and pink, a beach ceremony is the perfect way to start your life together as a married couple.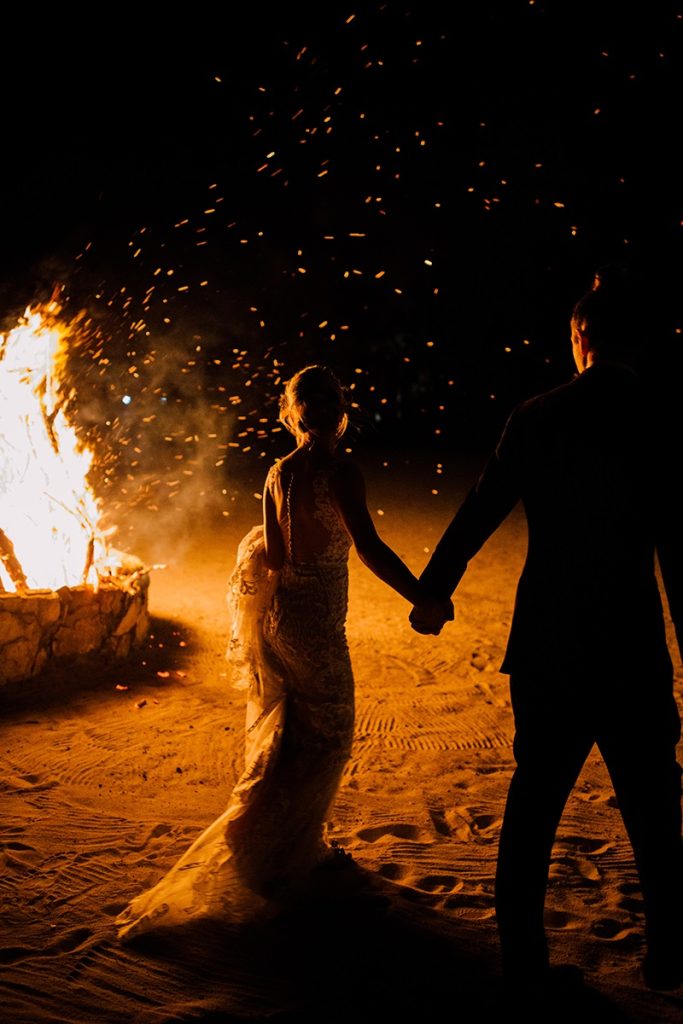 Some fun Bahamian-related ways to elevate your ceremony include:
Conch Shell Blowing – Have someone sound the horn to signify the start of your ceremony or the beginning of your marriage right after you're officially wedded.
Sand Ceremony – A sand ceremony is a popular and unique way to symbolize the union of two people. During the ceremony, you and your partner will pour different colored sands into a single container, creating a beautiful and lasting symbol of your love.
Flamingle with the Flamingoes – Invite these lovely and entertaining birds to walk your aisle and pose for a picture.
Seashell Toss – Here's a fun and playful way to add a touch of the sea to your wedding ceremony: Invite guests to throw seashells into the ocean to symbolize their good wishes.
Local Entertainment, Culture, and History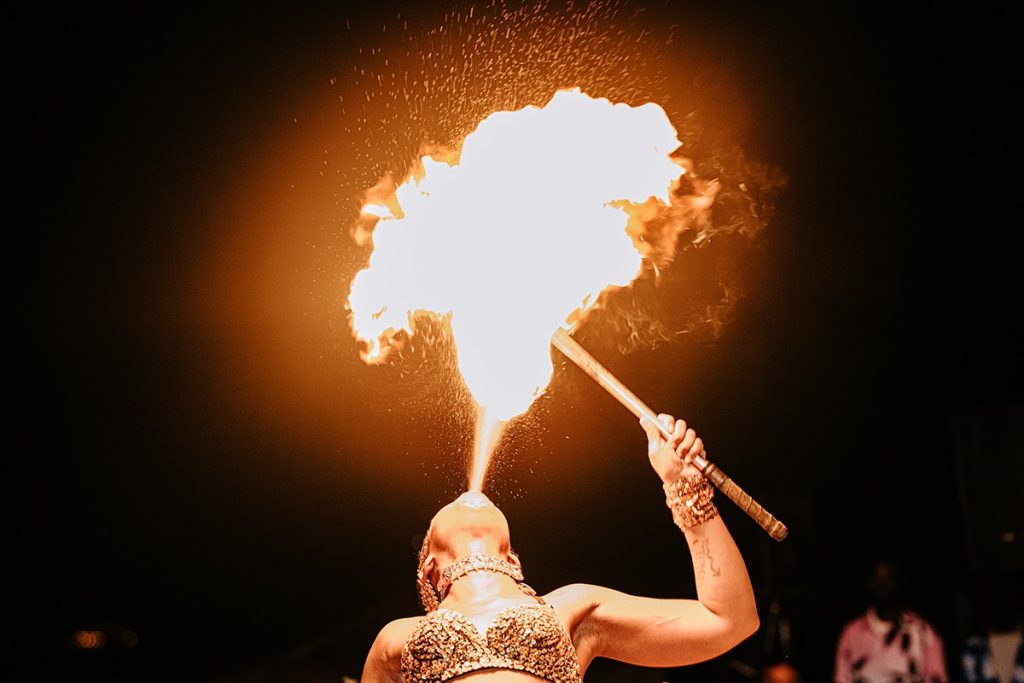 The Bahamas is rich in culture. What better way to experience it than with a Bahamian cultural show at your wedding reception? Local performers may be hired to showcase traditional dance styles, music, and storytelling. This is a great way to introduce your guests to the local culture and give them a truly authentic experience. One such experience that I love is the Royal Bahamas Police Force. You may either have the police force band play at your reception or have a crisply attired police officer greet guests and take photos with them.
While that might not seem unique to some, it's culturally and historically significant for the Bahamas. The original English system molds the police force, and the members still bear the attire and regimen from that system.
Other ways to incorporate local culture include entertainment like Junkanoo performers, steel pan bands, and fire dancers. Junkanoo performers, in particular, can add a unique and festive touch to the celebration. Junkaneers dress in brightly decorated costumes, play drum music and traditional rhythms and engage guests in dancing.
There's also the possibility of having a gospel choir sing as you make your grand entrance or at some other point during your reception. Just imagine how heavenly that would sound against the ocean backdrop!
Weddings with Meaningful Moments: The Perfect End to Your Evening
A beach bonfire is a perfect way to end a wedding reception in the Bahamas. As the night ends, you and your guests can gather around a roaring bonfire and enjoy each other's company. This intimate setting is perfect for roasting marshmallows, telling stories, and making memories that will last a lifetime.
But of course, the fun doesn't have to stop there. It's up to you whether you keep the party going! And from my experience, people love to keep the party going in the Bahamas! It's your day and your memories to make, so make them great.
Having a wedding planner help, you create these special moments will make the process a breeze. Send me your details, and we'll start charting the course.